Don't sit down to watch the new comic book shows on television, or films in the theater, before first doing your homework! Read about the collected comics books that can prep you with all the background you need before streaming the latest blockbusters!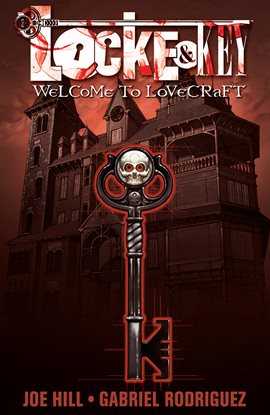 Locke & Key, Vol. 1: Welcome To Lovecraft
A lot has been written about the conga line that has formed to bring Joe Hill and Gabriel Rodríguez's Locke & Key to television, or at least Netflix. According to Variety, the horror/fantasy series will soon bring viewers the story that revolves around three siblings who, after the gruesome murder of their father, move to a house that has magical keys which give them abilities. Hold off on watching the 10-episode first season and instead brush up on continuity by checking out the first volume of the series, Welcome To Lovecraft, which has gone on to be nominated for an Eisner!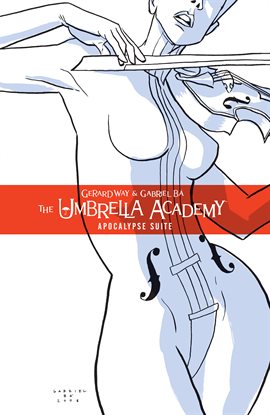 The Umbrella Academy, Vol. 1: Apocalypse Suite
Also an upcoming TV series for Netflix, The Umbrella Academy is the brainchild of rocker Gerard Way, illustrated by artist Gabriel Bá. The show is reported to adopt the first story arc of the series, and viewers will be introduced to Sir Reginald Hargreeves (aka The Monocle), an extraterrestrial who is disguised as a wealthy entrepreneur. Hargreeves exists in a world where John F. Kennedy was never assassinated, and in this alternate reality Hargreeves trains seven super-powered children so that they can save the world. Do your homework first and catch up on the first six-issue series! Then you can stream until your heart's content.
Venom: Dark origin
The most obvious thing known about "Venom" is that Tom Hardy will be starring as the Spider-Man villain. Though he looks similar to Spidey, Venom is the result of journalist Eddie Brock bonding with an alien life force. There have been so many superhero movies about heroes that a film about an anti-hero/villain feels like a fresh take on the genre that's needed. If you're expecting to see Spider-Man, don't count on it. But that's not a bad thing. Cast members Michelle Williams, Riz Ahmed, Matt Smith, and Pedro Pascal have us pretty excited, too.
Ultimate comics: Spider-Man, Vol. 1
This isn't the Spider-Man you fell in love with in "Spider-Man: Homecoming." The animated movie will revolve around Miles Morales, a half black, half Puerto Rican teen who takes over the role of Spidey from Peter Parker in the comics. Though they're not directing, comedy team Phil Lord and Christopher Miller ("21 Jump Street," "The Lego Movie") serve as producers on the adaptation with Lord writing the script. Though it's an animated movie, the visuals look like a graphic novel come to life. "The Get Down" actor Shameik Moore will voice the web-slinger. What more could you want from your friendly neighborhood Spider-Man?
Aquaman Vol. 1: The Drowning (Rebirth)
After "Justice League," Arthur Curry (Jason Momoa) is in for a rude awakening when he finds out he's supposed to take over and rule Atlantis and lead his people. Viewers were impressed with "Game of Thrones" actor Jason Momoa's Aquaman. His revamped, bad boy take on the future king of Atlantis proved that Aquaman should be a DC comic-book character to take seriously. Plus, it's exciting to see more of Amber Heard as Mera.
All of these titles and more are available in the Graphic Novels section of WPPL!