Did you know that April is Financial Literacy month? Money and Finance happen to be the topic of many great films offered at WPPL on DVD and/or Bluray.
If you are in the mood for a comedy, check out an oldie but goodie: "Trading Places" on Bluray or DVD from our collection. https://tinyurl.com/y9ym83m2
Eddie Murphy and Dan Aykroyd are hilarious in this story about a snobbish investor and a wily street con artist who find their positions reversed as part of a bet by two callous millionaires.
In the mood for something more dramatic? Try "Wall Street" and its sequel "Wall Street: Money Never Sleeps." https://tinyurl.com/y9e6usxc
Wall Street is a well-paced and intense story of a young and impatient stockbroker who is willing to do anything to get to the top, including trading on illegal inside information taken through a ruthless and greedy corporate raider who takes the youth under his wing. I won't mention details about the sequel so as not to offer spoilers!
In hoopla:
Hollywood Banker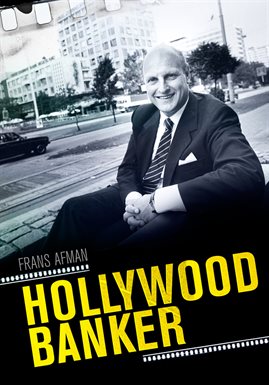 Check out this very interesting and entertaining documentary about Frans Afman, a banker from the Netherlands, who, along with producer Dino DeLaurentis, developed a new system for film financing. Their system of financing revolutionized independent filmmaking in Hollywood, making it possible for great independent films to appear on the big screen. Look for Hollywood stars and directors such as Oliver Stone, Michael Douglas and Kevin Costner talking about the "Hollywood Banker".
In kanopy:
On a serious note, kanopy offers a 4 video series entitled Financial Fitness for Young Adults:
Financial Fitness: Identity Theft: Protecting Your Identity

Financial Fitness: Taking Credit For Your Credit

Financial Fitness: Valuing Your Money

Financial Fitness: Saving Here…Saving Now.
This informative collection is perfect not only for young adults but older adults as well!
https://www.kanopy.com/product/financial-fitness-young-adults
Happy Viewing!