Hey Kids (and parents too!)
Since the weather is getting colder and snowflakes are soon to arrive, I can think of no better way to spend a chilly day than curled up in my comfy chair reading!
Here are a few new winter picture books that I just finished reading and wanted to share with you!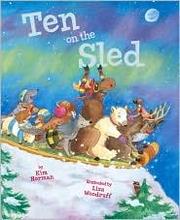 Ten on the Sled by Kimberly Norman
Animals fall off a speeding sled one by one until only a lonely caribou is left, chasing a giant snowball that has engulfed the falling animals.






Perfect Soup by Lisa Moser
Murray the mouse goes into town for the carrot he needs to make Perfect Soup, and soon finds himself with a chain of favors that will work only if a friendly snowman can help him gets things started.





Snowmen all Year by Caralyn Buehner
A child imagines what it would be like if a snowman, made of magical snow, could be a companion throughout the year.





The Greatest Snowman in the World by Peter Hannan
Charles Chinchilla persuades his friends Elvis Wormly and Babs McBoid to help him build the world's greatest snowman.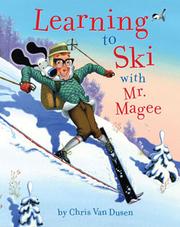 Learning to Ski with Mr. Magee by Chris Van Dusen
An encounter with a moose while they are learning to ski provides Mr. Magee and his dog with some unexpected excitement.





Snow Happy by Patricia Hubbell
Children delight in playing in the snow, building an igloo, sliding, gliding, and getting wet and tired.


We have lots and lots more winter books to share together as a family so stop into the library and take a few home with you!
Happy Holidays
Miss Jamie